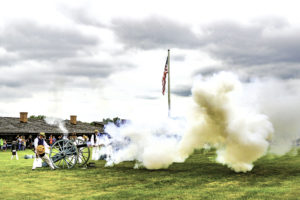 Grant Applications are accepted by the Washington County Community Foundation once a year. The deadline for applications is October 1. All submissions are reviewed and final notification is given to applicants by December 1. The amount of grant money available each year is determined by the contributions that the Foundation received from the community during the previous year.
Grant Application 2022_form  – This is a PDF form an organization can fill out, then email or mail
Grant Application 2022   – This is a condensed PDF document.  An organization may want to use a separate Word document to work from.
Apply Now! – Grant Application Guidelines
2022 Grants – $50,900 Total
Arlington Elementary PTO – $2,000 Gifts for Elementary Holiday Store
Arlington Youth Sports – $2500 Security Cameras and equipment at the Two Rivers Sports Complex
Blair Basketball Club -$1500 Purchase 2 Bison Zip Crank Goal Height Adjusters for 1st and 2nd Grade Basketball Players
Blair Chaos Softball – $3000 softball equipment including pitching machine, attachment and accessories
Blair Healing Rooms / Blair Radio – $2000 5G Mobile Hotspot and Portable Solar Generator/ powerbank for broadcasting events
Blair Trail Fund – $2000 Purchase and installation of a concrete pump track
Blair Wrestling Club – $500 Wrestling Scale
Blair Youth Softball Association – $2500 Improvements to BYSA Concession Stand and new popcorn machine
Camp Fontanelle – $1500 Two in-ground basketball hoops for sports complex
City of Fort Calhoun – $2500 Baseball/ Softball Field maintenance equipment (groomers, chalker)
City of Fort Calhoun – $5000 New public restroom for Adams Street Plaza Park
Fort Calhoun Community Schools Foundation – Booster Club – $7000 New Digital Scoreboard for Gymnasium at the High School
Fort Calhoun Fire and Rescue – $3500 Thermal Imaging Camera
Friends of Jeanette Hunt Animal Shelter – $2000 designated outside fenced in area for one-on-one social interactions
Roots to Wings – $1400 Supplies for new building including kitchen faucets and sink, mop sink and door repairs
St. John the Baptist Catholic Church – $1500 refurbished defibrillators for Schwertley Hall
Washington County Chamber of Commerce – $1500 purchase a portable podium with sound system
Washington County Food Pantry at Joseph's Coat – $4000 New replacement freezer
Washington County Friends of the Fair – $4000 New Public Address (PA) System
Washington County Historical Association – $1000 6 Interpretive exhibit panels and 2 wall cases in the Historical Frahm House
2021 Grants – $55,000 Total
Arlington Dog Park – $1,500 Water fountain for dog park
Blair Chaos Softball – $833 Start-up equipment for team
Blair Cubs Baseball – $1,400 Implementation for batting cage (grading, gravel, cement) for public use at Dana Fields
Blair Family YMCA – $2,000 Tables and chairs for Before & After school program
Blair Family YMCA – $2,500 2 new indoor soccer goals for indoor youth soccer program
Blair Healing Rooms / Blair Radio – $1,800 Remote broadcasting equipment
Blair Kids Academy – $1,500 "Construction" play activities
Blair Little League – $2,000 Repairs to Hardy concession building and Wederquist press box
Blair TeamMates – $607.52 Flattop grill and accessories and wireless mouse
Blair Youth Softball Association – $2,000 Field tarps to cover 2 fields (tarps, weights, storage roller and cover)
Camp Fontanelle – $2,500 Mobile climbing wall
Christ Lutheran Church – $1,500 Program to adopt 12 families for Christmas
City of Blair – $4,000 Purchase equipment at Generations Splash Pad and Park
Danish American Archive and Library – $1,000 Moveable shelving for historic materials
Friends of he Jeanette Hunt Animal Shelter – $3,500 Extend and install air conditioning in new kennel area in garage section of shelter
MCH Auxiliary Thrift Shop – $2,550 Purchase storage containers (materials, installation of concrete pad)
Pioneer Fund Foundation – $3,464.94 Enhance curriculum for Before & After School program
Roots to Wings – $2,534 Fridge/Freezer for merchandise in storefront
The Bridge – $445.50 Vinyl banners for Silent Witness Display
THOR Black Elk Trail – $555 Trail maps at 7 trail junctions on the trail system
Washington County Food Pantry – $4,810 Enhance and expand heat in food pantry / donation area of building
Washington County Friends of the Fair – $5,000 Repair and modernize restroom / shower facility
Washington County Historical Association – $7,000 Country-wide project to install interpretive signs / images of Washington County History
2020 Grants – $32,500 Total
Blair Basketball Club – $4,000 Shooting machine
Blair Cubs Youth Baseball – $500 Chalker and Field drag
Blair Kids Academy – $700 Implement game time (50 puzzles and board games)
Blair Optimist Club/Blair Post Prom – $2,000 Prizes for Post Prom
Blair Wrestling Club – $450 Non-contact temperature thermometer, wrestling dummy
Blair YMCA – $4,000 Interactive beam floor projector
Blair Youth Softball Association – $3,000 Field tarps, storage roller and cover
Camp Fontanelle – $2,500 Walk-in freezer
First Baptist Church of Blair – $250 Upgrade audio system
Fort Calhoun Fire & Rescue – $900 MHZ pagers
MCH Auxiliary – $2,800 Upgrade to LED lighting
Reach Church – $1,000 Towable grill
Roots to Wings – $500 Chef of the Week program
The Bridge – $1,300 Reusable billboard banner and sign space
Washington County Food Pantry – $3,288 Door threshold repair
Washington County Friends of the Fair – $4,000 Rebuild stage (materials)
Washington County Historical Association – $1,312 Creating and manufacturing historical marking signs